You can spend Rewards Points or Store Credit directly on the Checkout Page.
Be sure to be logged into your account before adding any items to the cart.
Under the "Order Review" section, there will be two buttons to apply either Store Credit or Rewards Points. You can apply both to an order.
Once either button is selected, new fields will appear which will allow you to input the amount of Rewards Points or Store Credit to be used on the purchase: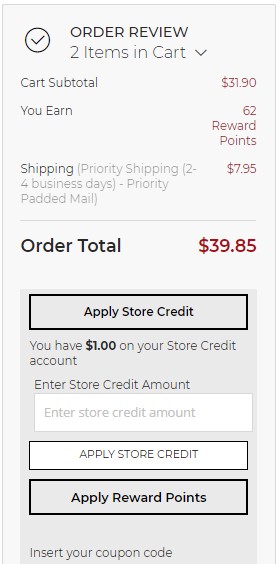 For Store Credit, you may enter any amount below your total balance of the order.
For Rewards Points, you will need to enter increments of 50 points.
Once an amount is applied, you will still have the option to cancel the amount for both options if you choose to not use Reward Points/Store Credit on the current order: