Coupon codes can easily be applied at the checkout page. Below the "Order Review" section of the checkout page, a box labeled "Insert your coupon code" should appear beneath the Order Total: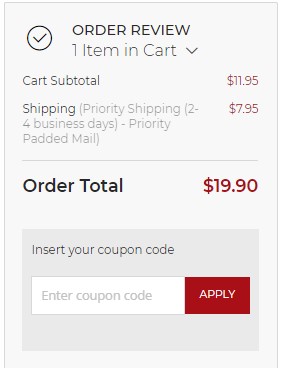 Please be sure to keep the following in mind when using coupon codes:
If the coupon code has a number after a word, please do not include a space between them.
Only one coupon code can be applied per order
All coupon codes are one-time use only
All coupon codes will have an expiration date; please note that all orders are received in Pacific Standard/Daylight Time.